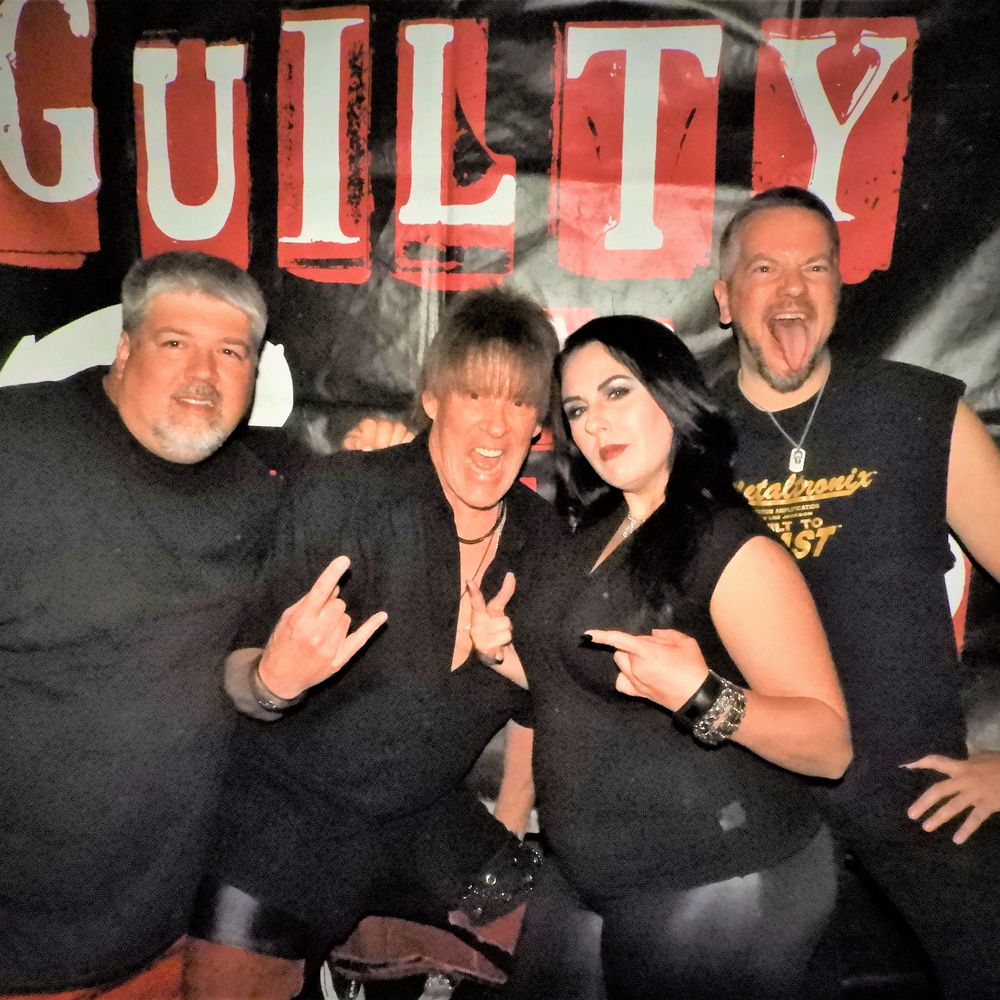 THE BAND
"Guilty as charged"
"Guilty as Charged" is an 80's inspired original & cover hard rock band formed in Denver, Colorado 2010.  To play and perform is what we do and we customize our sets to fit each audience. We have around 100 cover songs and over 20 of our own compositions for bars, concerts, festivals and party's.  As an example, we often perform as support acts for national touring groups.  For the "Hurricane" show we performed an all original set opening for an all original act.  We were also on the bill with "Wheel in the Sky", a Journey tribute, so we did mainly a cover set for that show. GaC has performed over 200 shows to date, mainly along Colorado's front range, with exclusives in Wyoming and Nebraska.
We kindly request that you PLEASE bring us ALL YOUR ENERGY cause YOUR CERTAINLY GONNA GET ALL OF OURS! 
... with "GUILTY as CHARGED" it's
"NOTHIN' BUT A GOOD TIME"
Brett, Chris, Eric and Scott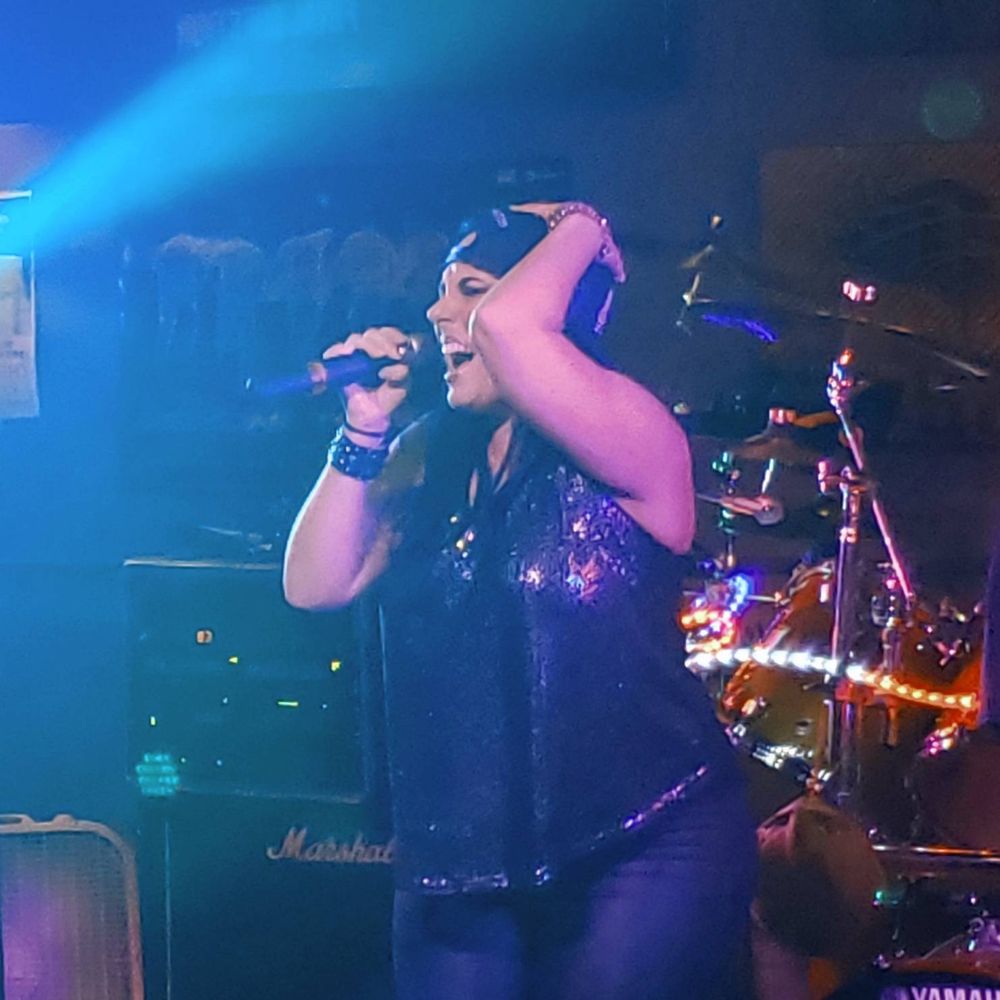 Brett Nicole
Lead vocals, bad ass attitude
I have been singing for as long as I can remember. It started with one of those radios with a microphone attached when I was around 5. Since then I have been in choirs and eventually got into musical theater. I quit performing altogether for years and started going to karaoke for fun! I have made some amazing friends that brought me to Guilty as Charged. The rest is history! 
BRETT NICOLE "SHOUTOUT COLORADO" INTERVIEW:
8/10/2021
https://shoutoutcolorado.com/meet-brettni-jaber-case-manager-for-state-of-colorado-and-lead-singer-of-guilty-as-charged/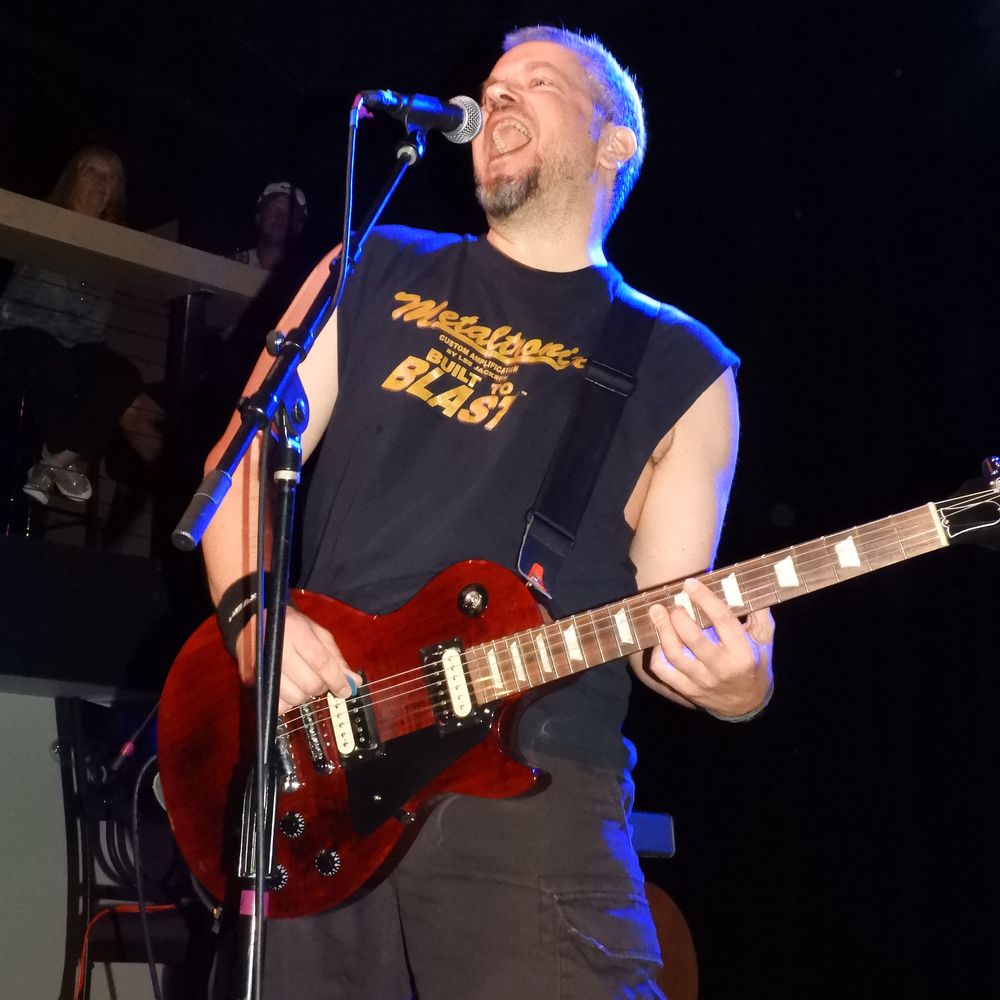 Eric oppenheimer
guitar, vocals, maestro
I adopted my first electric guitar at the tender age of 12.  She, a black Les Paul, was immediately subjected to various Frankenstein experiments including a whammy bar, super distortion pickups, a routed neck heel, and other indignities.  But she was also my crutch, my confidant, my concubine, my mistress, and my best friend.  Then I adopted another guitar – a black Strat.  And then a black flying "V".  Then a blonde Jackson Strat.  Then a black Tele.  Then I started building my own guitars and my brood has grown to around 25.  They are part of my family, We're a happy family ...  ? ...  or, maybe an extension of my own human form.   If a painter's tools of the trade include paint brushes, paint, and canvas, then my tools are a 1.5mm picks, a Strat, Tele, or Les Paul and a couple Marshall stacks.  I think I'd be OK if I couldn't speak with my voice as long as I could plug in and play – LOUD!  Soooo,  not much has changed for me since my early teen years when I said my vows, pledging my commitment, to the electric guitar as my soulmate.   I take care of my kids, go to work, do my job, and come home to find the never-ending solace and support from my ever-growing harem of guitars.  So it's not surprising that I'm a lousy parent, a lazy worker, a crappy boyfriend, and a non-contributing member of society.  All my love, devotion, attention, time, and money goes into playing guitar.  That's me -  Guilty as Charged!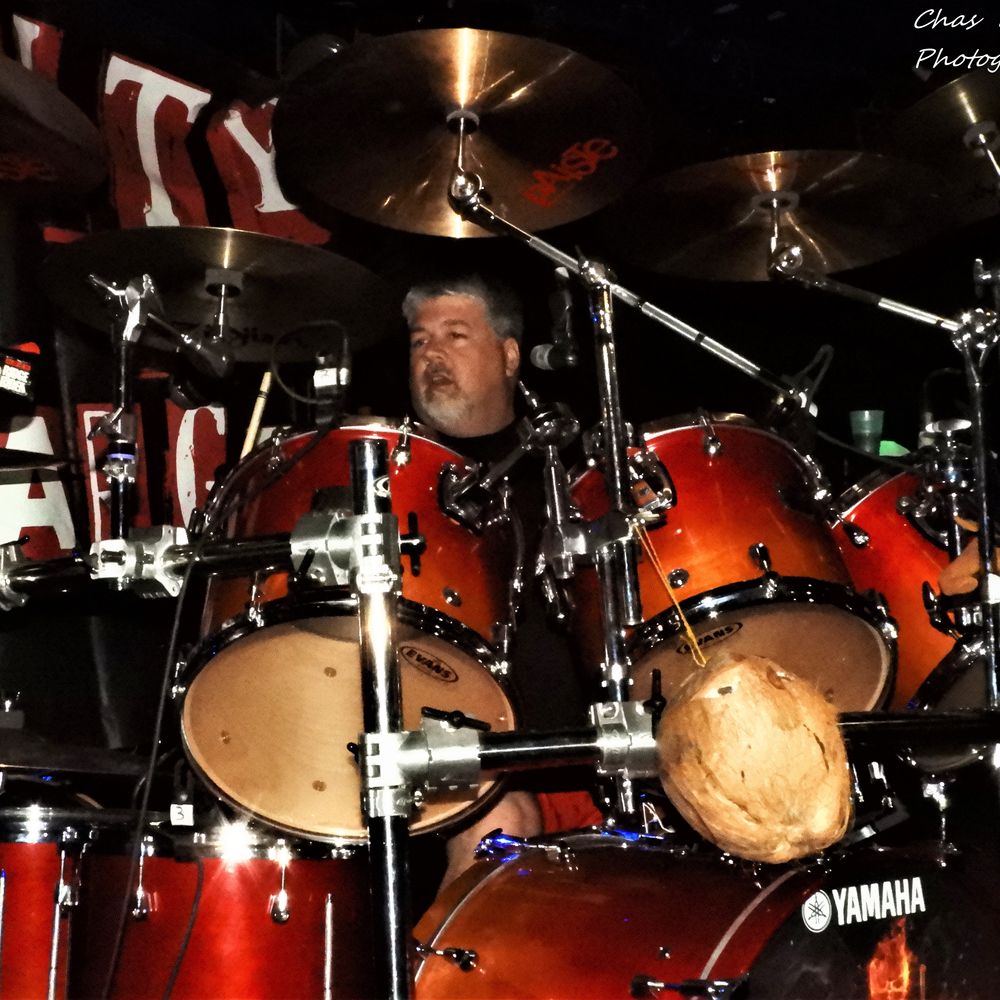 Chris abbott
drums, percussion, vocals
A used 4 piece kit from my cousin in 1977 started over 40 years of rock and roll. The drum set has grown over the years and its more fun to play every day. I hit the stage with a custom Yamaha kit, and mix of Paiste and Zildjian cymbals. A DTX multi 12 sampler allows me to add all sorts of fun sounds to the show.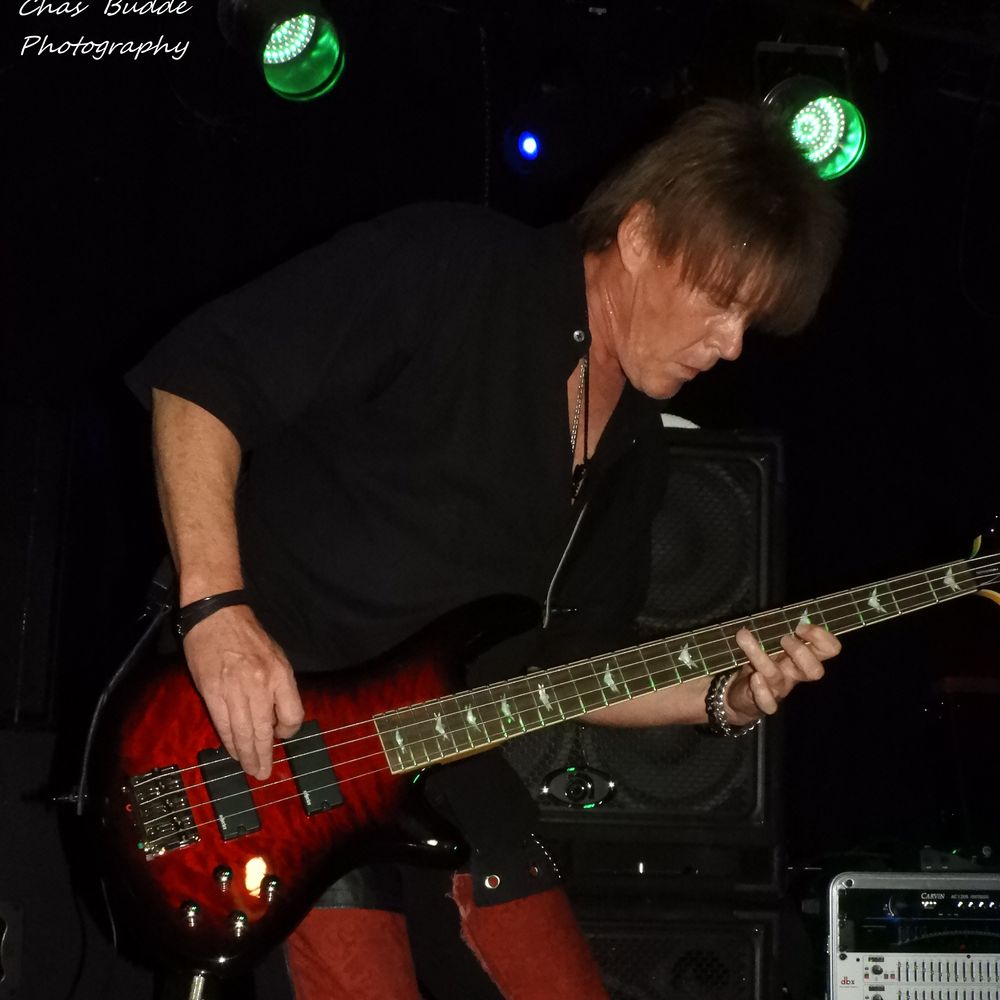 Scott wilson
bass, taurus, vocals
Ever since I heard Rob Grange and that "liquid bass" holding down that groove in "Straglehold", circa 1975, I've been a low-end addict.  Notably, Alloy Czar (Denver), Whyte Rock (Chicago), were my projects prior to GaC.  Click on our "photos" link and scroll to the bottom to see a pic of my guitar arsenal.  That arsenal rehearses and records through David Eden "World Tour 1200" amplification with Eden cabs 4-10's and 1-15. On stage I amp up to a GK Fusion 550 with Ampeg cabs also 4-10's, 1-15 and a 2-10 Eden wedge.  An original set of Moog Taurus Pedals and a couple of stomp boxes complete my line-up.  Now lets put ALL that shit together, YES, enough BASS to blow the balls off a charging rhino at 50 paces all the while confirming that HEAVY METAL BASSISTS DO IT HARDER AND DEEPER!"
Unapologetic Debauchery at its Finest ...
... and the future is LOUD!"